Welcome To Decatur Memorial Hospital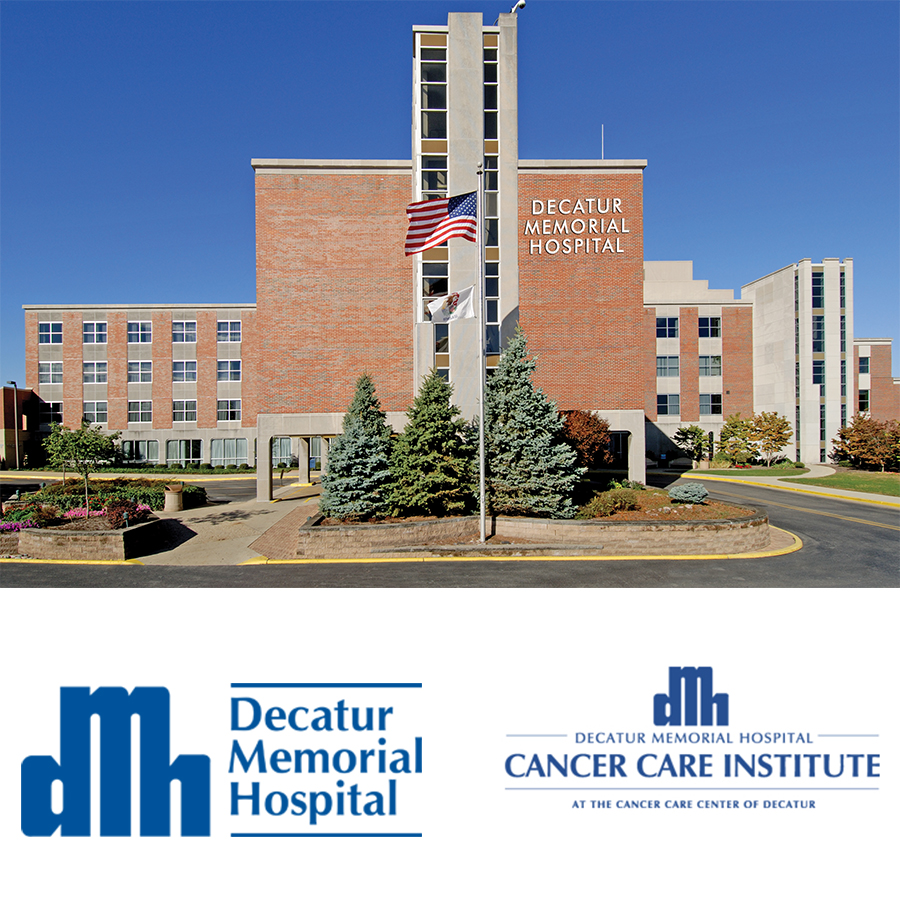 An American flag bearing only 48 stars waved above Decatur Memorial Hospital when its doors first opened on Jan. 1, 1916.
Just as this symbol of our American heritage has endured war, plague, growth and prosperity, DMH's commitment has withstood the test of time, growing stronger and more dedicated with each passing decade. Throughout the years, Decatur Memorial Hospital has been transformed from a one-building facility to a multi-facility medical complex with 30 satellite offices offering the latest in healthcare diagnostic and treatment modalities.
A not-for-profit, private hospital, Decatur Memorial Hospital's mission — To improve the health of the people and communities we serve — comes to fruition thanks to the hospital's more than 2,300 caring, dedicated employees.
Located in the heart of Central Illinois, Decatur Memorial Hospital is a licensed and fully accredited 300-bed facility that offers a wide range of general and specialized diagnostic, surgical and treatment services. DMH encompasses 12 state-of-the-art Centers of Excellence which focus on proven quality healthcare. DMH offers a full range of comprehensive acute inpatient, surgical and outpatient, care including centers of excellence such as—
Trauma
Orthopaedics
Molecular Medicine
Cardiopulmonary
Vascular
Gastroenterology
Neurosciences
Oncology
With more than 300 physicians representing a large variety of medical and surgical professions, DMH's care extends throughout Macon County and into neighboring counties.
Decatur Memorial Hospital is licensed by the State of Illinois Department of Public Health. It is also licensed by the Nuclear Regulatory Commission to perform radioactive medical procedures. DMH is affiliated with the University of Illinois College of Medicine's School of Basic Medical Science and Clinical Medicine and with Southern Illinois University School of Medicine's Family Practice Residency Program. DMH is a member of the American Hospital Association, the Illinois Hospital & Health Care Association, and Vizient.
Locations
Decatur Memorial Hospital
2300 N. Edward Street
Decatur, IL 62526
217-876-8121